Summer Scholars Academy: Jump Start for STEM Students
In summer 2019, NSM launched the Summer Scholars Academy, a nine-week program providing a pathway for incoming freshmen to begin the fall term in their first-choice STEM majors.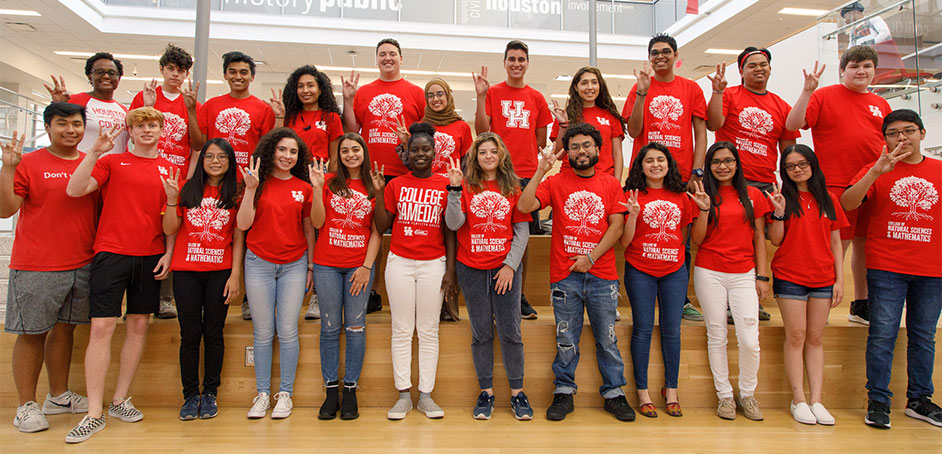 "The students invited to participate in Summer Scholars Academy typically had standardized test scores slightly below the NSM or Engineering admission requirements but excellent high school performance," said Donna Pattison, NSM's assistant dean for student success.
The pilot program, held June 10–August 9, accepted 36 incoming freshmen. While accepted to UH, the students' test scores kept them out of their first-choice major in NSM or Engineering.
"This program gives students the opportunity to gain admission to NSM or Engineering by completing Calculus I and other prep classes that increase their readiness to begin college," Pattison said.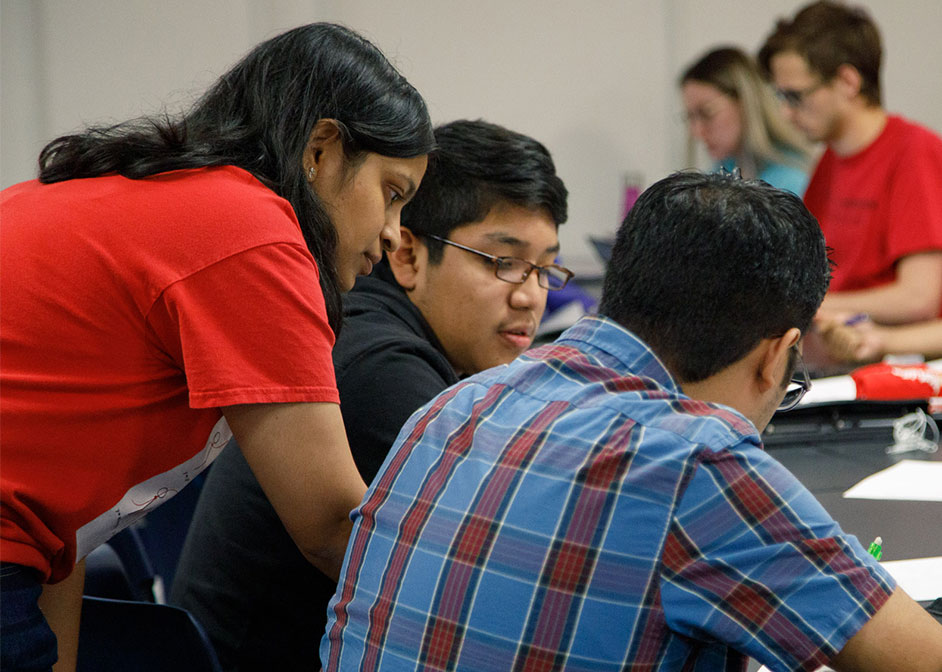 The participants worked through a Pre-Calculus refresher and then completed Calculus I for credit. In addition, they participated in peer-led workshops related to their coursework and received an Introduction to Chemistry mini-course to help them be ready for that class in the fall.
"Both calculus and chemistry are significant stumbling blocks for many students, especially those who are under-prepared by their high school training. This program prepares the students to perform in the higher stakes environment of college," Pattison said.
Students also participated in college success sessions covering topics such as time management, critical thinking, work/life balance, academic advising and study strategies.
The program wasn't all work and no play.
To help build friendships and a team environment, students had occasional after-class or lunchtime activities that included an Astros game, bowling, six career panels, a trip to the zoo, and a movie. These extracurricular activities were supported by gifts from private donors.
Twenty-one students successfully completed the program and were admitted to their first-choice major in fall 2019.
This fall, they are participating in additional support programs. The Freshman Interest Group Course focuses on community building, with the students taking their math and science classes together. The course also covers mentoring, professional development and an introduction to undergraduate research. This experience is part of an NSF-funded Hispanic Serving Institution Improving Undergraduate STEM Education grant awarded to Donna Stokes, NSM's assistant dean for undergraduate affairs.
The students also receive a stipend for the fall semester from the Houston-Louis Stokes Alliance for Minority Participation grant operated in NSM in the Scholar Enrichment Program. Students become part of Collaborative Learning Groups, which are small-group tutoring sessions led by a peer mentor.
"After completing Summer Scholars Academy, our goal is to provide the students with a community that is academically and professionally supportive," Pattison said.
Kathy Major, College of Natural Sciences and Mathematics