Free Online STEM Activities Available for Students Entering Grades 6-9
NSM Launches teachHOUSTON STEM Interactive
With social distancing continuing and the closure of most face-to-face summer enrichment programs, many parents are searching for educational opportunities for their children.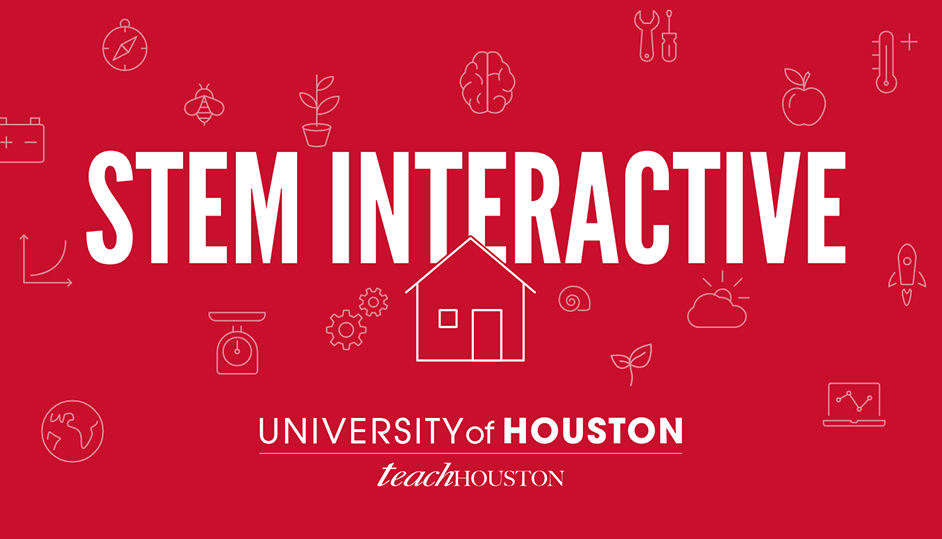 The University of Houston's College of Natural Sciences and Mathematics and the STEM teacher preparation program, teachHOUSTON, created their first virtual STEM initiative. It is designed for students entering grades 6–9.
Three Weeks of STEM Activities, At No Cost
The three-week program, teachHOUSTON STEM Interactive, started online June 22 and is free of charge. Lessons will remain online allowing students to participate at any time during the summer or even into the fall.
"Our program provides three weeks of activities that will fuel the love of STEM and innovation in students entering grades 6–9," said Paige Evans, associate director of teachHOUSTON and executive director of teachHOUSTON STEM Interactive.
Activities will be posted Monday–Friday, June 22–July 10, covering various STEM topics including:
Mathematics
Life Science
Earth and Environmental Science
Engineering Design and Innovation
Physical Science
Alleviating the Educational Burden on Parents
"We are aware of the ways in which the pandemic has resulted in a detriment to K-12 students' learning," said Mariam Manuel, co-executive director of the program and teachHOUSTON instructional assistant professor.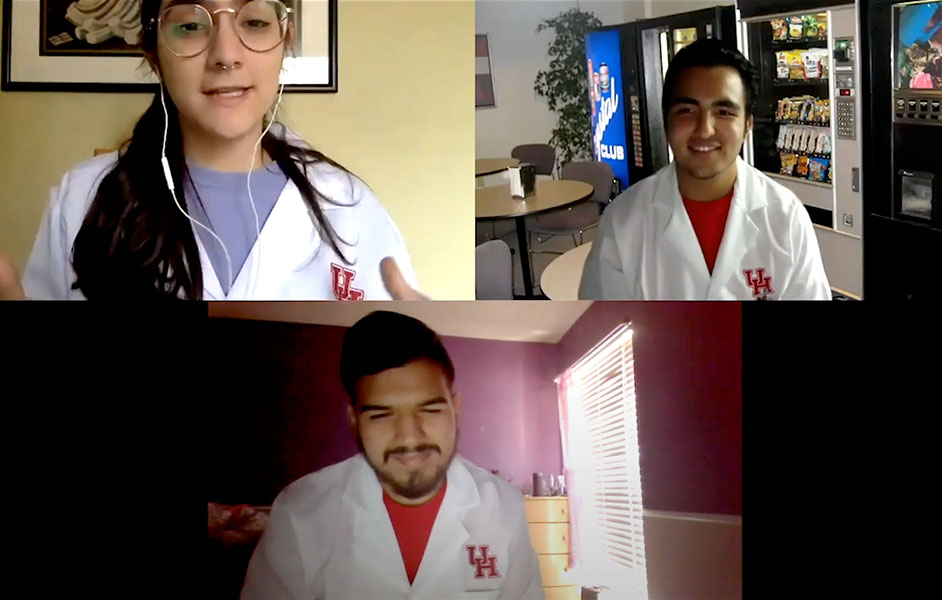 "Our hope is that through this free and open access resource we can alleviate some of the burden on parents searching for quality educational experiences and that we are able to ignite students' interest in the critical content areas of STEM."
In the first 48 hours of marketing the program, more than 1,000 participants signed up for this online endeavor. At the launch of the program, more than 2,900 families had expressed an interest.
"Once we realized we would be unable to hold our usual STEM summer camps on the UH campus, we were determined to find a way to bring free STEM activities to young students at home," Evans said. "This program supports teachHOUSTON's mission to improve STEM literacy for all."
Use Common Household Materials for STEM Learning
All of the activities allow students to use common household materials as they explore and design. Each day, students can access 2–3 hours of engaging and virtual lessons covering a variety of STEM-related themes.
Lessons also feature a video from a STEM expert showcasing their research.
"teachHOUSTON STEM Interactive gives participants a glimpse into potential careers and research topics at a pivotal age," Evans said. "We are also managing a private Facebook group and holding Zoom sessions to provide students with a platform to interact, ask questions and seek feedback. This allows us to combine social interactions with STEM learning."
Learning Opportunity for UH teachHOUSTON Students
"This outreach event will provide the opportunity for preservice and in-service STEM teachers to share their love and enthusiasm for STEM, engage our youth in quality STEM lessons, as well as gain valuable experience teaching in an online format," Evans said.
The program's directors have hired 26 undergraduate NSM teachHOUSTON students, four NSM graduates and four graduate assistants to launch this endeavor.
Funded by National Science Foundation
teachHOUSTON STEM Interactive is largely funded by a grant from the National Science Foundation for the project, "UH-Learning through Formal and Informal Experiences." Evans is the principal investigator on the grant.
Other members of the program's leadership team include teachHOUSTON faculty and program directors, Jacqueline Ekeoba and Ramona Mateer.
teachHOUSTON is a collaborative program of UH's College of Natural Sciences and Mathematics, the College of Education and local school districts. It has produced 350 math and science teachers since its first graduating class in 2009. teachHOUSTON allows UH students majoring in math and science to attain STEM teaching certification for grades 7–12.
Kathy Major, College of Natural Sciences & Mathematics