Scenes Around NSM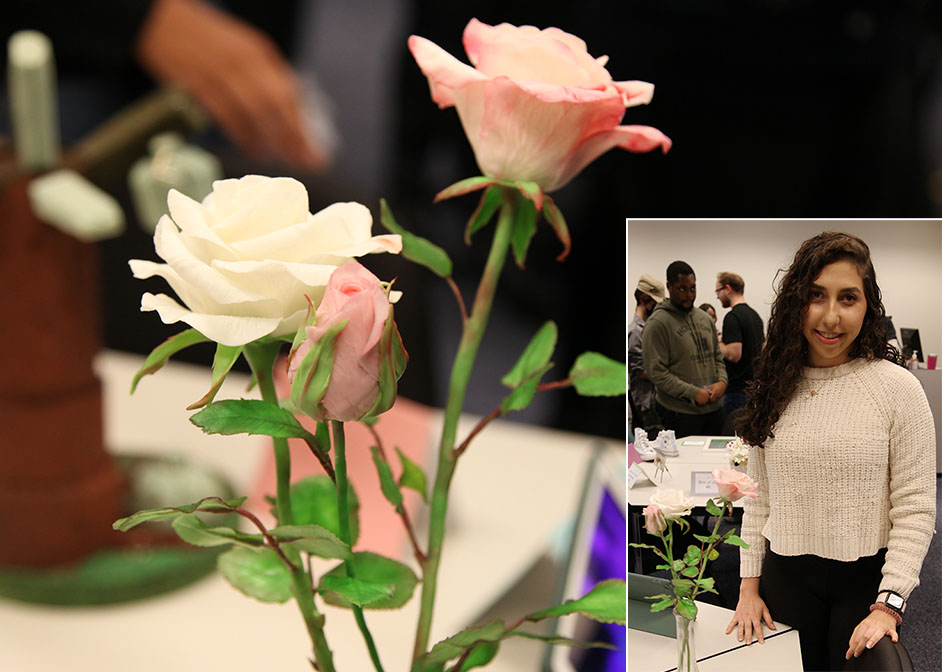 Science as Art: Plant Physiology Art/Design Exhibition
Lisa Farmer's Plant Physiology students took their skills to a new level by turning what they learned over a semester into works of art. Students created an original plant physiology-inspired piece of art using any media of their choice. Aryana Pourmotamed, a biology major, won the First Place People's Choice Award for creating life-like roses made from air-dried clay. Her artwork was titled "Beauty and the Beast."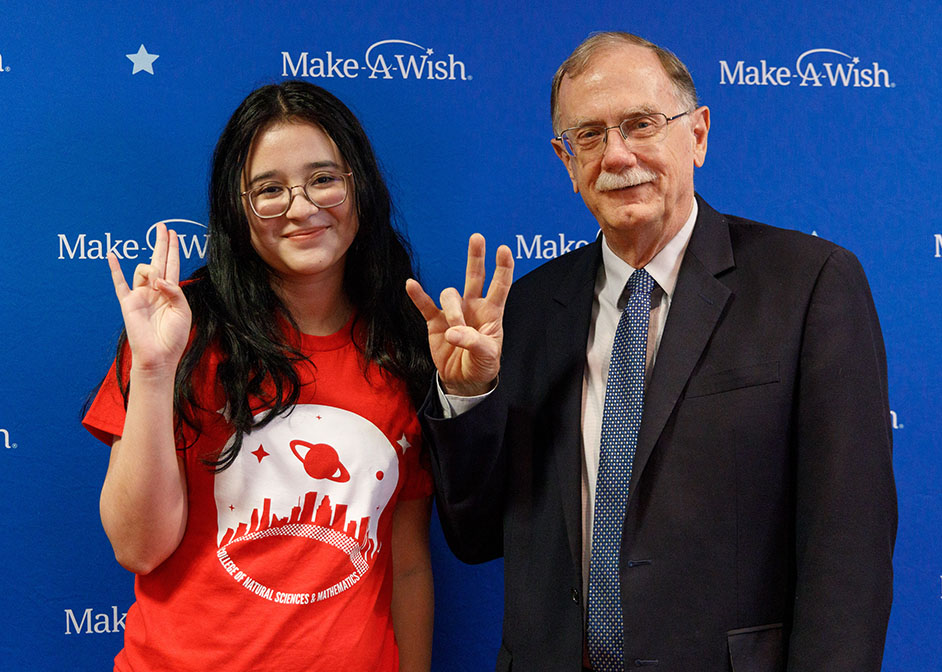 Educational Journey Begins Thanks to Make-A-Wish
Freshman Andrea Espinosa, a biochemistry major, received tuition assistance and an internship through Make-A-Wish Foundation and Oncology Consultants in her journey to become an oncologist. Espinosa is pictured with UH College of Natural Sciences and Mathematics Dean Dan E. Wells.
UH Coastal Center: Aerial Spraying to Manage Invasive Species
The UH Coastal Center conducted aerial spraying of the invasive tallow species in fall 2022. The spraying, conducted by helicopter, targeted 100 acres of tallow as the Coastal Center works to restore the natural coastal prairie landscape. The tallow, native to China, is a fast-growing species that can quickly spread. Related Article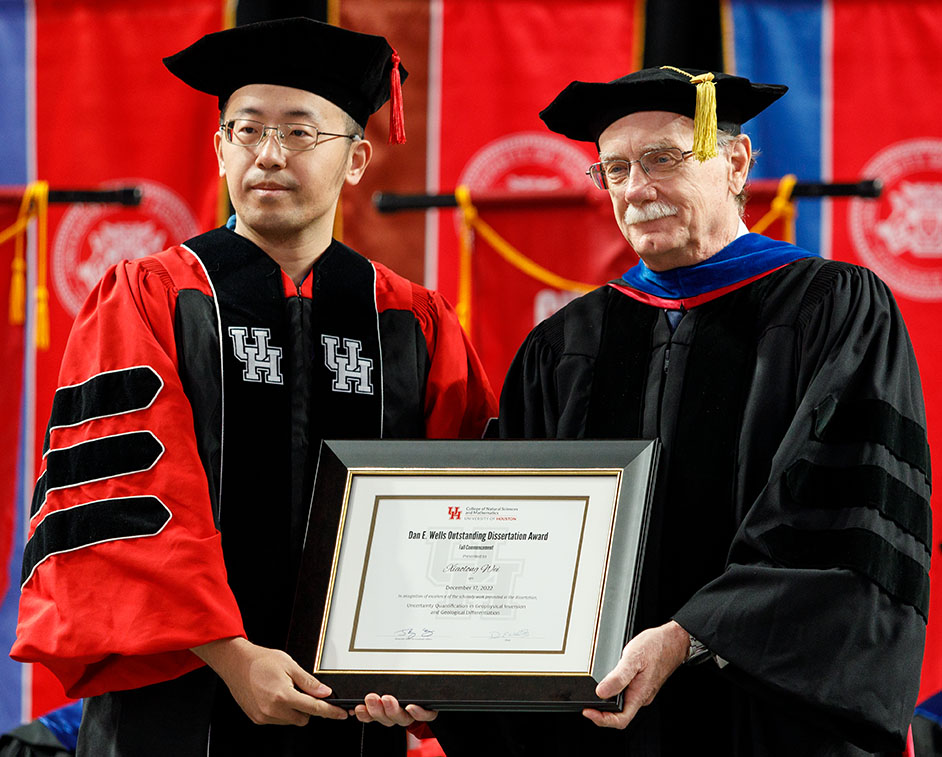 Xiaolong Wei: Dan E. Wells Outstanding Dissertation Award, Summer/Fall 2022
Xiaolong Wei's dissertation is titled "Uncertainty Quantification in Geophysical Inversion and Geological Differentiation." His topic is the creation of new tools for discovering critical mineral resources needed for batteries, solar panels and other key technologies for sustainable energy. These tools address the computational challenges of creating three-dimensional images of subsurface geological composition from aerial magnetic and gravitational surveys. The use of these tools has already enabled the discovery and mining of new deposits of these critical minerals, and the techniques are readily applicable to other geoscientific studies such as the imaging of volcano structure. Wei, a geophysics Ph.D. graduate, received a certificate and an award of $1,000. His advisor was Jiajia Sun. Wei will be doing postdoctoral research at Stanford University.
TRACER: Studying Pollution's Impact on Thunderstorms
The TRacking Aerosol Convection interactions ExpeRiment research collaboration (TRACER) seeks to answer the question: Does pollution make thunderstorms more severe? The Houston area was selected as the prime location to study this issue. Aerosols are tiny, solid particles in the atmosphere that can be emitted by natural sources like dust, or from manmade sources such as refineries, power plants or cars. TRACER, funded by the Department of Energy Office of Science, gathered data from October 2021 to September 2022.